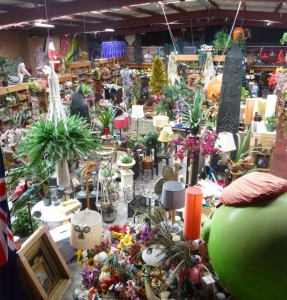 PROP-A-GANDA was established in 2000, after the entire props and wardrobe department was purchased from Crawford Productions.
Crawford Productions had been in operation since 1945 starting as a radio production facility and moving into television in the 1950's, as a result we acquired an extensive range of original period items.
As Prop-A-Ganda we will continue to update and extend our massive range.
Our Props and Wardrobe department contain a comprehensive range of set dressings and clothing for every production situation from turn of the century period items to present day.  We have original Vintage items – not reproductions.
We are proud to have been involved with a variety of productions in film and television.
Click here to view some of those productions