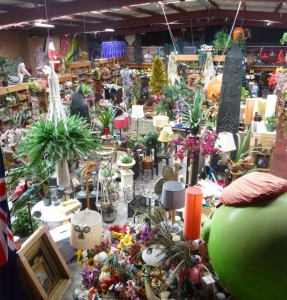 PROP-A-GANDA was established in 2000, after the entire props and wardrobe department was purchased from Crawford Productions.
Crawford Productions had been in operation since 1945 starting as a radio production facility and moving into television in the 1950's, as a result we acquired an extensive range of original period items.
As Prop-A-Ganda we continue to update and extend our massive range.
Our Props and Wardrobe department contain a comprehensive range of set dressings and clothing for every production situation from turn of the century period items to present day.  We have original Vintage items – not reproductions.
PLEASE NOTE – WE DO NOT HIRE FANCY DRESS
We are proud to have been involved in the below diverse range of productions. In no particular order;
Gallipoli
INXS  – Never Tear Us Apart
A Place to Call Home
Offspring
Anzac Girls
Phryne Fisher Murder Mysteries
The Footy Show
Dr Blake
Upper Middle Bogan
House Husbands
Winners & Losers
Just add Honey
Sucker
Homicide
My Brother Jack
Ned Kelly (starring Heath Ledger)
Lost Boys
Mr and Mrs Murder
The Pacific
The Mule
I Frankenstein
Stollen
Predestination
Flying Doctors
Thank God you're Here
Its a Date
Magazine Wars
State Coroner
Round the Twist
Under Belly Series
Fat Tony
Squizzy Taylor
And many others…….